Estate Accounting 2018
Date
Monday, January 15, 2018 (1:00 p.m.–4:00 p.m.)
Add this event to your calendar (Downloads an .ICS file)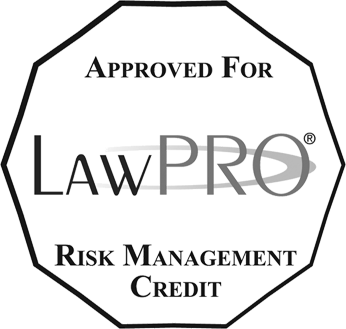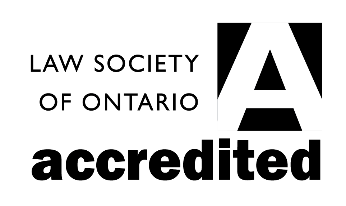 CPD Hour(s)*
2 h Substantive
1 h Professionalism
Additional Information
Page Count: 112
* Remember: You must attend CPD programs (in-person, live webcast, or live webcast replay) or view them on-demand to claim CPD Hours. Reading CPD materials alone does not qualify.
Chair(s)
Justin de Vries

de VRIES LITIGATION LLP

Kathleen McDormand

Borden Ladner Gervais LLP
Description
Complex accounting issues and vexing legal questions often come up in reviews of draft estate accounts. In this comprehensive session, accounting experts and estates practitioners explain everything you need to know about estate accounts, from starting balances to the valuation to unique estate assets such as goodwill, choses in action and foreign assets. Also tackled are fiduciary claims, such as constructive trusts, and their impact on estate accounting, recent case law developments, and accounting remedies against a fiduciary.
Obtain guidance on dealing with digital assets in passing of accounts applications
Consider how best to use experts in contested applications
Understand what bookkeepers need to prepare proper accounts
Learn what the bench wants to hear in contested passing of account applications
Hear about the common pitfalls in preparing accounts and how to avoid them
Presenters
Caroline Abela

,

WeirFoulds LLP

Katherine Antonacopoulos

,

Counsel, Property Rights, Office of the Children's Lawyer

,

Ministry of the Attorney General

Elizabeth Bozek

,

Estate & Trust Consultant

,

The Bank of Nova Scotia Trust Company, Scotia Wealth Management

Justin de Vries

,

de VRIES LITIGATION LLP

Ross Earnshaw

,

Gowling WLG (Canada) LLP

Andrew Felker, C.S.

,

Walker Head Lawyers

Kathleen McDormand

,

Borden Ladner Gervais LLP

Carla Preece

,

Court Format Accounts

Susan Stamm

,

Counsel, Property Rights, Office of the Children's Lawyer

,

Ministry of the Attorney General

Lisa Toner

,

Sorbara, Schumacher, McCann LLP

Diane Vieira

,

de VRIES LITIGATION LLP

Corina Weigl

,

Fasken Martineau DuMoulin LLP