Date
Thursday, May 2, 2019 (9:00 a.m.–4:30 p.m.)
Add this event to your calendar (Downloads an .ICS file)
Alternate date: Wednesday, July 17, 2019 [click to view options]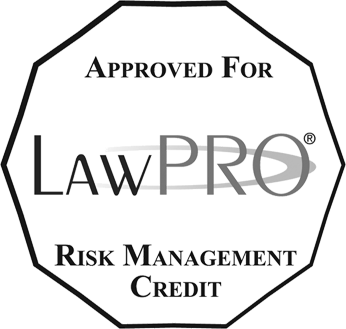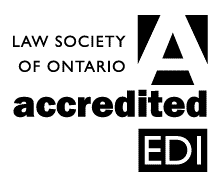 CPD Hour(s)*
9 h Substantive
40 m Professionalism
50 m EDI Professionalism
Additional Information
Page Count: 194
* Remember: You must attend CPD programs (in-person, live webcast, or live webcast replay) or view them on-demand to claim CPD Hours. Reading CPD materials alone does not qualify.
Co-Chairs
Casey Chisick, C.S.

Cassels Brock & Blackwell LLP

Carlyn Klebuc

,

Assistant General Counsel

Bell Media Inc.
Description
If you are a lawyer in film, television, music, broadcasting, book publishing or new media, this symposium is a must. Our top-notch presenters bring you up to speed on cutting-edge issues and go over the skills and perspectives that matter most to your practice. Don't miss out!
Hear about the impact of #MeToo on the entertainment industry
Understand how to deal with social media influencers
Get a primer on eSports and its evolution into an industry
Be aware of the latest developments in entertainment and media law
Learn how to deal with entertainment assets post-mortem
Steering Committee
Susan Abramovitch

,

Gowling WLG (Canada) LLP

Gillian Akai

,

Postmedia Network Inc.

Emmanuel Evdemon

,

Entertainment Counsel

Angelika Heim

,

Stohn Hay Cafazzo Dembroski Richmond LLP

David Steinberg

,

Dentons Canada LLP

Danny Webber

,

Hall Webber LLP

Astrid Zimmer

,

Blue Ant Media Inc.

David Zitzerman

,

Goodmans LLP
Presenters
Susan Abramovitch

,

Gowling WLG (Canada) LLP

Gillian Akai

,

Postmedia Network Inc.

Kristopher Alexander, PhD

,

Humber College

Sean Anderson

,

Artist

,

Finger Eleven

Bernie Breen

,

Bernie Breen Management

Robin Brudner

,

Orbit Leadership

Casey Chisick, C.S.

,

Cassels Brock & Blackwell LLP

Emmanuel Evdemon

,

Entertainment Counsel

Jamie Firsten

,

Goodmans LLP

Stephen Fraser

,

Fraser - Entertainment Law

Neil Glasberg

,

PBI Sports & Entertainment

Angelika Heim

,

Stohn Hay Cafazzo Dembroski Richmond LLP

Stephen Henderson

,

Cassels Brock & Blackwell LLP

Monica Jeffrey

,

JMJ Workplace Investigation Law LLP

Carlyn Klebuc

,

Assistant General Counsel, Canadian and In-House Production

,

Bell Media Inc.

Tara Parker

,

Goodmans LLP

Danielle Robitaille

,

Henein Hutchison LLP

Damian Schleifer

,

Front Row Insurance Brokers

Jaclyn Seidman

,

Goodmans LLP

Victoria Shen

,

ACTRA Toronto

Kristin Taylor

,

Cassels Brock & Blackwell LLP

Danny Webber

,

Hall Webber LLP