Date
Thursday, April 27, 2017 (9:00 a.m.–4:30 p.m.)
Add this event to your calendar (Downloads an .ICS file)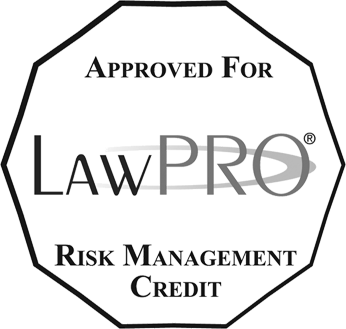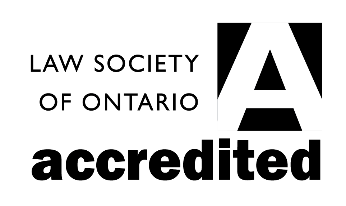 CPD Hour(s)*
9 h Substantive
1 h 30 m Professionalism
Additional Information
Page Count: 291
* Remember: You must attend CPD programs or view them on demand to claim CPD Hours. Reading CPD materials alone does not qualify.
You may count recorded programs that you watch without a colleague towards your annual CPD Requirement—up to a maximum 6 hours. Recorded programs include archived webcasts, video replays, or any other on-demand program.
Co-Chairs
Casey Chisick, C.S.

Cassels Brock & Blackwell LLP

Ron Hay

Stohn Hay Cafazzo Dembroski Richmond LLP
Description
Calling all lawyers in the broadcasting, film, television, music, book publishing, and new media industries — you can't afford to miss this biennial resource dedicated to entertainment and media law. First, the plenary sessions provide in-depth analyses on the impact of new business models. Then, we top it off with small‐group sessions that dive into more detail on the issues facing the industry.
Presenters
Casey Chisick, C.S.

,

Cassels Brock & Blackwell LLP

Ron Hay

,

Stohn Hay Cafazzo Dembroski Richmond LLP

Jason Kee

,

Public Policy & Government Relations Counsel

,

Google Inc.

Reynolds Mastin

,

President & CEO

,

Canadian Media Production Association (CMPA)

Maureen Parker

,

Writers Guild of Canada Executive Director

Richard Pfohl

,

General Counsel

,

Music Canada/CONNECT Music Licensing

Simon Chester

,

Gowling WLG

Daniel Pinnington

,

Vice President, Claims Prevention & Stakeholder Relations

,

Lawyers' Professional Indemnity Company (LAWPRO®)

Christina Buchli

,

Buchli Goldstein LLP

Dean Cheley

,

Donaldson + Callif, LLP

Bob Tarantino

,

Counsel

,

Dentons Canada LLP

Danny Webber

,

Hall Webber LLP

Emmanuel Evdemon

,

Entertainment Counsel

Jayme Alter

,

Dentons Canada LLP

Daniel Cole

,

Gowling WLG (Canada) LLP

Jon Festinger

,

Festinger Law & Strategy

Stephen Stohn

,

Partner

,

Stohn Hay Cafazzo Dembroski Richmond LLP

Eugene Cipparone

,

Goodmans LLP

Tony Walsh

,

Company Director

,

Phantom Compass
Steering Committee
Susan Abramovitch

,

Gowling WLG (Canada) LLP

Gillian Akai

,

Postmedia Network Inc.

Casey Chisick, C.S.

,

Cassels Brock & Blackwell LLP

Ron Hay

,

Stohn Hay Cafazzo Dembroski Richmond LLP

Jason Kee

,

Public Policy & Government Relations Counsel

,

Google Inc.

Carlyn Klebuc

,

Assistant General Counsel

,

Bell Media

David Steinberg

,

Dentons Canada LLP

Danny Webber

,

Hall Webber LLP

Astrid Zimmer

,

Blue Ant Media Inc.

David Zitzerman

,

Goodmans LLP