Concussion Symposium for Lawyers, Insurers, Judges, and Clinicians
Date
Thursday, December 6, 2018 (8:15 a.m.–5:00 p.m.)
Add this event to your calendar (Downloads an .ICS file)
Alternate date: Tuesday, July 9, 2019 [click to view options]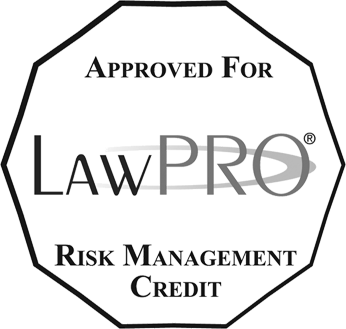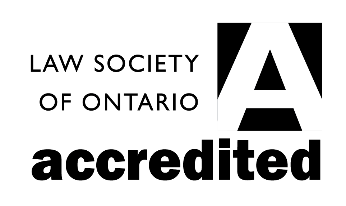 CPD Hour(s)*
6 h 45 m Substantive
1 h Professionalism
Additional Information
Page Count: 350
* Remember: You must attend CPD programs (in-person, live webcast, or live webcast replay) or view them on-demand to claim CPD Hours. Reading CPD materials alone does not qualify.
Chair
Dr. Charles H. Tator, OC, MD, PhD, FRCSC, FACS

,

Director

Canadian Concussion Centre
Description
​Concussions have been a hot topic for a number of years in various fields. This special, full-day symposium is where cutting-edge research and legal advancements come together. Clinicians address scientific developments on the spectrum of concussion disorders and its diverse physical and cognitive symptoms. Personal injury lawyers and insurance representatives discuss the impact of these new findings on recent case law and damages awards, while judges give their invaluable perspectives from the bench about concussion claims. And you won't want to miss former Chief Justice Roy McMurtry in conversation with Ken Dryden about concussions in the law today. For those who work in the area of personal injury, insurance, sports law, workers' compensation, or in any of the many related practice areas, this symposium is a must.
Learn about concussion mechanisms, diagnosis, and treatment
Hear about the short- and long-term consequences of concussions, including impact on return to work
Understand both plaintiff and defendant viewpoints when litigating concussion cases
Define your client's communication needs and considerations for concussion-related health effects
Identify issues relating to workers' and insurance compensation for your client
Recognize the important factors when presenting a concussion case in court


Presented By: Canadian Concussion Centre, Toronto Western Hospital, in partnership with the Law Society of Ontario


Presenters
Patrick Brown, C.S.

,

McLeish Orlando LLP

Ken Dryden

,

Member of the Hockey Hall of Fame and Canadian Sports Hall of Fame

Robin Green, PhD, C.Psych.

,

Clinical Neuropsychologist

Lili-Naz Hazrati, MD, PhD, FRCPC

,

Neuropathologist

The Honourable R. Roy McMurtry, OC, O. Ont, QC,

,

former Chief Justice and Attorney General of Ontario, Counsel,

,

Hull & Hull LLP

Malcolm Mercer

,

Treasurer

,

Law Society of Ontario

Sam Mikail, PhD (Clinical Psychology)

,

Senior Consultant, Mental Health

,

Sun Life Financial

David J. Mikulis, MD, FRCPC

,

Neuroradiologist

Lesley A. Ruttan, PhD, C.Psych.

,

Clinical Neuropsychologist

D. Keith Smockum

,

Smockum Zarnett LLP

Abe Snaiderman, MD, FRCP (C)

,

Neuropsychiatrist

Carmela Tartaglia, MD, FRCPC

,

Cognitive Neurologist

Dr. Charles H. Tator, OC, MD, PhD, FRCSC, FACS

,

Director

,

Canadian Concussion Centre

Aaron Thompson, MD, MPH, FRCPC

,

Medical Director, Occupational Disease

,

Workplace Safety and Insurance Board (WSIB)

James Tomlinson

,

McCague Borlack LLP

The Honourable Karen Weiler

,

Retired Judge

,

Court of Appeal for Ontario

Richard Wennberg, MD, PhD, FRCPC

,

Neurologist

The Honourable Darla Wilson

,

Superior Court of Justice