Concussion Symposium for Lawyers, Insurers, Judges, and Clinicians (REPLAY)
Date
Tuesday, July 9, 2019 (8:15 a.m.–5:00 p.m.)
Add this event to your calendar (Downloads an .ICS file)
Alternate date: Thursday, December 6, 2018 [click to view options]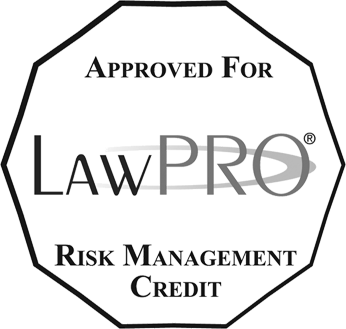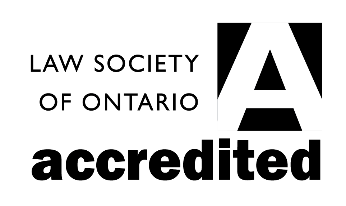 CPD Hour(s)*
6 h 45 m Substantive
1 h Professionalism
Location
View this webcast-only program from your home or office computer
Description

This event is an Accredited Group Learning Activity (Section 1) as defined by the Maintenance of Certification Program of the Royal College of Physicians and Surgeons of Canada, and approved by the Canadian Neurosurgical Society. You may claim a maximum of 7.5 hours. This Program was co-developed with the Canadian Concussion Centre and CNSS and was planned to achieve scientific integrity, objectivity and balance.
​Concussions have been a hot topic for a number of years in various fields. This special, full-day symposium is where cutting-edge research and legal advancements come together. Clinicians address scientific developments on the spectrum of concussion disorders and its diverse physical and cognitive symptoms. Personal injury lawyers and insurance representatives discuss the impact of these new findings on recent case law and damages awards, while judges give their invaluable perspectives from the bench about concussion claims. And you won't want to miss former Chief Justice Roy McMurtry in conversation with Ken Dryden about concussions in the law today. For those who work in the area of personal injury, insurance, sports law, workers' compensation, or in any of the many related practice areas, this symposium is a must.
Learn about concussion mechanisms, diagnosis, and treatment
Hear about the short- and long-term consequences of concussions, including impact on return to work
Understand both plaintiff and defendant viewpoints when litigating concussion cases
Define your client's communication needs and considerations for concussion-related health effects
Identify issues relating to workers' and insurance compensation for your client
Recognize the important factors when presenting a concussion case in court


Presented By: Canadian Concussion Centre, Toronto Western Hospital, in partnership with the Law Society of Ontario



ABOUT LIVE WEBCAST REPLAYS WITH LIVE CHAT
This live webcast replay contains an online chat feature that allows you to view the previously broadcast program and interact, share ideas, and exchange comments with fellow registrants online. If you have already registered for the program, you can view the replay at no additional fee and without re-registering.
Remember: Your CPD hours must be entered into the LSO Portal. Register for an account and log your CPD hours at https://portal.lso.ca.