Commercial Real Estate Transactions 2018
Date
Thursday, September 20, 2018 (9:00 a.m.–12:00 p.m.)
Add this event to your calendar (Downloads an .ICS file)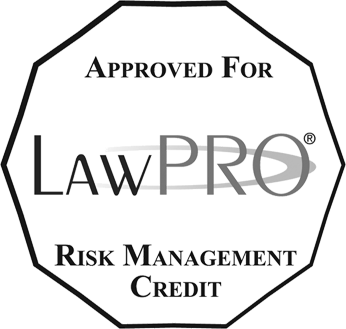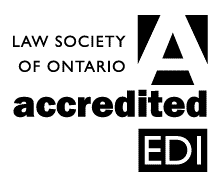 CPD Hour(s)*
2 h 30 m Substantive
20 m Professionalism
10 m EDI Professionalism
Additional Information
Page Count: 94
* Remember: You must attend CPD programs or view them on demand to claim CPD Hours. Reading CPD materials alone does not qualify.
You may count recorded programs that you watch without a colleague towards your annual CPD Requirement—up to a maximum 6 hours. Recorded programs include archived webcasts, video replays, or any other on-demand program.
Chair
Chris Huband

Blake, Cassels & Graydon LLP
Description
Real estate markets are fluctuating; interest rates are inching upwards. These factors can increase risks for all those who are financially involved in real estate. Commercial buyers and sellers, lenders and borrowers—clients like these need their lawyers to assess and reduce the risks inherent in the current climate. Our experienced practitioners can help you understand the difference between the latest due diligence concerns for purchasers and vendors, as well as how to deal with common limitations on liability. You also get tips about land transfer tax hot buttons and guidance dealing with non-resident purchasers or vendors.
Get insight into vendor and purchaser due diligence
Understand land transfer tax considerations for commercial transactions
Find out the latest developments in cannabis uses for industrial property
Learn how to protect your clients when dealing with non-resident vendors or purchasers
Determine the right approach to commercial condominium property from a purchaser's perspective
Presenters
Gosia Bawolska

,

Cadence Litigation Professional Corporation

Rodney Davidge

,

Osler, Hoskin & Harcourt LLP

Elizabeth Earon

,

Blake, Cassels & Graydon LLP

Marco Gammone

,

Aird & Berlis LLP

Patrick Gordon

,

Blake, Cassels & Graydon LLP

Natalia Iamundo

,

Bennett Jones LLP

Sherri Lavine

,

Chaitons LLP

Michael Lieberman

,

Norton Rose Fulbright Canada LLP

Nelly Mosstaghimi-Tehrani

,

Miller Thomson LLP

Odysseas Papadimitriou

,

Harris Sheaffer LLP