Bankruptcy and Fraud Recovery Law
Date
Thursday, November 9, 2017 (09:00 AM-04:00 PM)
Add this event to your calendar (Downloads an .ICS file)
Alternate date: Tuesday, May 29, 2018 [click to view options]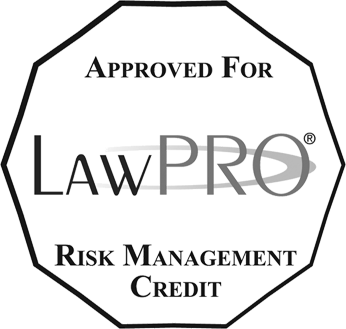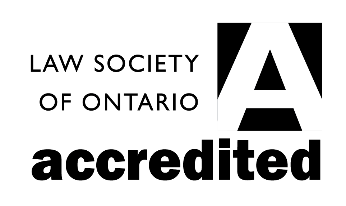 CPD Hour(s)*
5 h 30 m Substantive
30 m Professionalism
Additional Information
Page Count: 222
* Remember: You must attend CPD programs or view them on demand to claim CPD Hours. Reading CPD materials alone does not qualify.
You may count recorded programs that you watch without a colleague towards your annual CPD Requirement—up to a maximum 6 hours. Recorded programs include archived webcasts, video replays, or any other on-demand program.
Co-Chairs
Frank Bennett, LSM

,

Bennett Bankruptcy Law

Norman Groot

,

Investigation Counsel PC – Fraud Recovery Lawyers
Description
Your client has been defrauded, his or her money taken. How do you recover it? Any attempt can involve a daunting journey through the civil and criminal justice system, which often leads to the fraudster's bankruptcy and the laying of criminal charges. Our presenters are experts in the profession who explain the complicated interface between bankruptcy law, fraud recovery law, and criminal law. Don't miss the valuable tips on how to avoid time-wasting mistakes, how to prevent fraud, and what steps to take to recover lost money once you've been defrauded.
Presenters
The Honourable Todd Archibald

,

Superior Court of Justice

Mervyn Abramowitz, C.S.

,

Blaney McMurtry LLP

Roula Eatrides

,

Deputy Superintendent, Operations and Corporate Services

,

Office of the Superintendent of Bankruptcy

Philip Gertler

,

Gertler & Koven

Brian Greenspan, C.S.

,

Greenspan, Humphrey, Lavine

Grace Hession David

,

Special Fraud Prosecutions and Organized Crime

,

Ministry of the Attorney General

Raymond Leclair

,

Vice-President, Public Affairs

,

Lawyers' Professional Indemnity Company (LAWPRO®)

Uwe Manski, FCPA, FCA, FCIRP(ret.)

,

Licensed Insolvency Trustee

,

BDO Canada Limited

Stephane Marinier

,

Public Prosecution Service of Canada

Sanjeev Mitra

,

Aird & Berlis LLP

Robert Morin

,

Public Prosecution Service of Canada

Catherine Weiler

,

Senior Litigation Counsel

,

Enforcement Branch, Ontario Securities Commission

Steven Weisz

,

Blake, Cassels & Graydon LLP