Artificial Intelligence and Its Role in Litigation
Date
Tuesday, November 13, 2018 (09:00 AM-12:00 PM)
Add this event to your calendar (Downloads an .ICS file)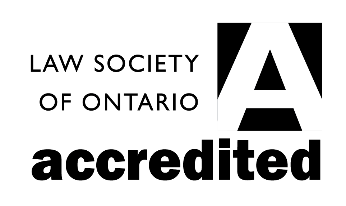 CPD Hour(s)*
2 h 30 m Substantive
30 m Professionalism
Additional Information
Page Count: 48
* Remember: You must attend CPD programs or view them on demand to claim CPD Hours. Reading CPD materials alone does not qualify.
You may count recorded programs that you watch without a colleague towards your annual CPD Requirement—up to a maximum 6 hours. Recorded programs include archived webcasts, video replays, or any other on-demand program.
Chair
Carole Piovesan

McCarthy Tétrault LLP
Description
It sounds like sci-fi, but artificial intelligence (AI) is already used in various legal capacities. For example, in bail and parole hearings in some U.S. jurisdictions, an algorithm informs judges of an accused's or prisoner's likelihood of flight or reoffending. The defence in these states has challenged the seeming lack of transparency and inherent biases of such systems—unsuccessfully. Some companies employ AI for dispute resolution, while corporate reliance on AI may lead to a new breed of litigation, not to mention the advent of driverless cars. We are on the precipice of change in civil litigation. Are you ready?
Find out whether we have a right to an explanation for legal decisions made by algorithm
Examine the associated privacy issues
Analyze the probative value of algorithmic decisions
Presenters
Hersh Perlis

,

Director, Ryerson Legal Innovation Zone

,

Ryerson University

Mona Datt

,

Founder

,

Loom Analytics

Shelby Austin

,

National Service Line Leader, Strategic Analytics & Modelling

,

Deloitte

Fernando Garcia

,

CargoJet

Albert Yoon

,

University of Toronto Law

Brooke MacKenzie

,

MacKenzie Barristers Professional Corporation

Wolfgang Alschner

,

Assistant Professor, Faculty of Law

,

University of Ottawa Common Law Section

Simon Wormwell

,

Blake Cassels & Graydon LLP

Amy ter Haar

,

Osgoode Hall Law School, York University