Advocacy Workshop for Paralegals (REPLAY)
Date
Friday, May 25, 2018 (9:00 a.m.–12:00 p.m.)
Add this event to your calendar (Downloads an .ICS file)
Alternate date: Thursday, November 30, 2017 [click to view options]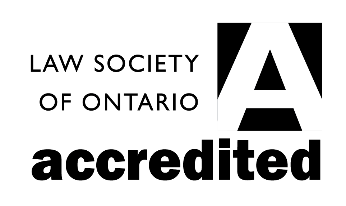 CPD Hour(s)*
2 h 30 m Substantive
30 m Professionalism
Location
View this webcast-only program from your home or office computer
Description
Are you a confident advocate? Or have your advocacy skills hit a plateau? Either way, practice makes perfect. A workshop may be just what you need to improve. Receive a quick refresher and update on Small Claims Court Rules and then test your knowledge in a mock session. Try your hand at drafting with experienced colleagues who can offer practical feedback and suggestions for improvement. Practice opening and closing statements and examinations. In this program, the emphasis is on learning by doing.
Debate and analyze best practices for pleadings, witness preparation, and disclosure
Learn how effective client communications can improve your ability to advocate
Set goals for how you can build your reputation as a strong advocate
ABOUT LIVE WEBCAST REPLAYS WITH LIVE CHAT
This live webcast replay contains an online chat feature that allows you to view the previously broadcast program and interact, share ideas, and exchange comments with fellow registrants online. If you have already registered for the program, you can view the replay at no additional fee and without re-registering.
Remember:
Your CPD hours must be entered into the LSUC Portal. Register for an account and log your CPD hours at
https://portal.lsuc.on.ca
.