Date
Wednesday, November 27, 2019 (9:00 a.m.–12:30 p.m.)
Add this event to your calendar (Downloads an .ICS file)
Alternate date: Tuesday, June 11, 2019 [click to view options]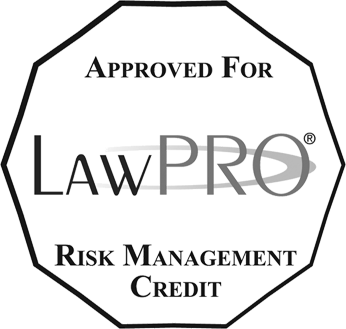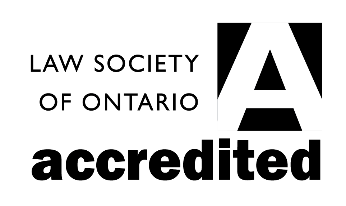 CPD Hour(s)*
3 h Substantive
30 m Professionalism
Location
View this webcast-only program from your home or office computer
Description
Successfully resolving a family law matter is both an art and a science. In addition to the technical legal aspects, to conclude a higher percentage of your matters, you need to understand the various personalities, psychologies, dynamics, and relationships at play among the parties, their lawyers, and often various others. How does one effectively use those aspects in the negotiations and dispute resolution? Look to our new two-part program for the answers that experienced counsel need! Our seasoned family law lawyers, mediators, and judges share their advice, strategies, secrets, and hard-won wisdom, all in a fast-moving and engaging format. For dynamic, in-depth analysis and guidance, both parts are not to be missed.
Part 1: Settling the Family Law Matter within the Court Process
Even if your case makes it to court, chances are it won't end in a multiday trial. The overwhelming majority of family law cases that start in the court process will settle before a judge renders a final decision. In fact, the family court system in Ontario is structured to encourage consensual resolution at each juncture; experienced counsel know this and make it work to their client's advantage. How? By employing various strategies to create the conditions conducive to achieving a favourable and durable settlement. Our presenters teach you these critical, often subtle skills by exploring in detail the key aspects needed to move the matter towards a settlement.
Part 2: Resolving the Family Law Matter outside the Court Process
More and more, clients are opting to settle their matter without going to court, or at least attempting to resolve the matter before a court's final decision is rendered. It is imperative that lawyers choose the optimal alternative dispute resolution process. Our presenters take you through the options available and the underlying rationale to determine which process is best suited for your matter. You also learn how to advance the interests of your client within the dispute resolution process and how to plan and manage the matter if it does not settle. (Note: It is not necessary to complete Part 1 in order to register for Part 2.)
Understand how to conduct an effective first interview to help you determine the appropriate process for your client
Learn best practices in utilizing mediation, arbitration, med/arb and collaborative law avenues to resolve files
Hear how parenting coordination strategies can used to settle parenting issues
ABOUT LIVE WEBCAST REPLAYS WITH LIVE CHAT
This live webcast replay contains an online chat feature that allows you to view the previously broadcast program and interact, share ideas, and exchange comments with fellow registrants online. If you have already registered for the program, you can view the replay at no additional fee and without re-registering.
Remember: Your CPD hours must be entered into the LSO Portal. Register for an account and log your CPD hours at https://portal.lso.ca.