Date
Tuesday, November 6, 2018 (9:00 a.m.–12:30 p.m.)
Add this event to your calendar (Downloads an .ICS file)
Alternate date: Monday, November 25, 2019 [click to view options]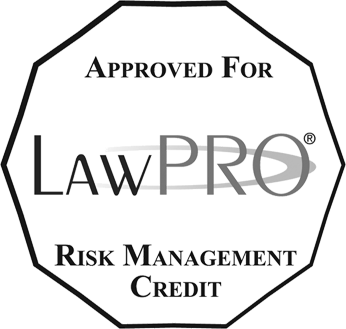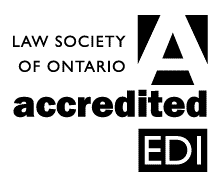 CPD Hour(s)*
3 h Substantive
15 m Professionalism
15 m EDI Professionalism
Additional Information
Page Count: 111
* Remember: You must attend CPD programs (in-person, live webcast, or live webcast replay) or view them on-demand to claim CPD Hours. Reading CPD materials alone does not qualify.
Chair
Brian Burke

Epstein Cole LLP
Description
Successfully resolving a family law matter is both an art and a science. In addition to the technical legal aspects, to conclude a higher percentage of your matters, you need to understand the various personalities, psychologies, dynamics, and relationships at play among the parties, their lawyers, and often various others. How does one effectively use those aspects in the negotiations and dispute resolution? Our seasoned family law lawyers, mediators, and judges share their advice, strategies, secrets, and hard-won wisdom, all in a fast-moving and engaging format.
Even if your case makes it to court, chances are it won't end in a multiday trial. The overwhelming majority of family law cases that start in the court process will settle before a judge renders a final decision. In fact, the family court system in Ontario is structured to encourage consensual resolution at each juncture; experienced counsel know this and make it work to their client's advantage. How? By employing various strategies to create the conditions conducive to achieving a favourable and durable settlement. Our presenters teach you these critical, often subtle skills by exploring in detail the key aspects needed to move the matter towards a settlement.
Understand how to effectively use negotiation strategies
Learn which outside resources and experts are needed to assist in resolution
Get tips on drafting conference briefs
Be aware of how to maximize the value of the trial management conference
Presenters
Vivian Alterman, MBA, CPA, CA, CBV

,

ap Valuations Limited

Brian Burke

,

Epstein Cole LLP

Dr. Irwin Butkowsky, C.Psych., Acc.FM

Birkin Culp, C.S.

,

Brant Family and Children's Services

The Honourable Dale Fitzpatrick

,

Superior Court of Justice

Dani Frodis

,

Frodis Family Law

Cheryl Goldhart, C.S.

,

Goldhart & Associates

Jason Howie, C.S.

,

Jason P. Howie Professional Corporation

Christine Kim, M.S.W., R.S.W., CPMed, Acc.FM

,

Christine Kim Mediation

The Honourable Frances Kiteley, LSM

,

Superior Court of Justice

Hilary Linton

,

Riverdale Mediation

Carolyn Lloyd

,

Lerners LLP

The Honourable Debra Paulseth

,

Ontario Court of Justice

Hunter Phillips, C.S.

,

MacKinnon & Phillips

The Honourable Melanie Sager

,

Ontario Court of Justice

The Honourable Phillip Sutherland

,

Superior Court of Justice

Julia Vera

,

Barrister and Solicitor

Cheryl Suann Williams

,

Williams Family Lawyers | Family & Collaborative Lawyers * Mediators

The Honourable Gerri Wong

,

Ontario Court of Justice