Advanced Issues in Domestic Contracts in Family Law
Date
Monday, October 23, 2017 (09:00 AM-12:30 PM)
Add this event to your calendar (Downloads an .ICS file)
Alternate date: Tuesday, December 19, 2017 [click to view options]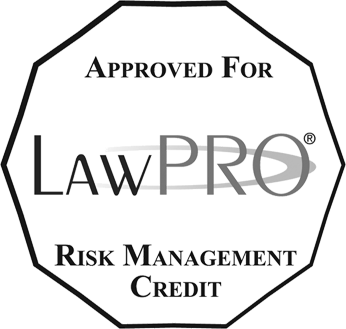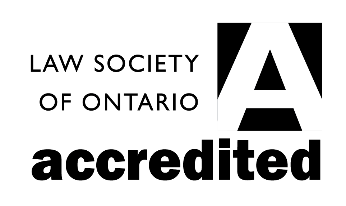 CPD Hour(s)*
2 h 30 m Substantive
1 h Professionalism
Additional Information
Page Count: 163
* Remember: You must attend CPD programs or view them on demand to claim CPD Hours. Reading CPD materials alone does not qualify.
You may count recorded programs that you watch without a colleague towards your annual CPD Requirement—up to a maximum 6 hours. Recorded programs include archived webcasts, video replays, or any other on-demand program.
Co-Chair
Susan Sack

,

Rosen Sack LLP

Jennifer Shuber, C.S., Acc. F.M.

,

Beard Winter LLP
Description
It doesn't take much for a marriage contract, a separation agreement, or a cohabitation agreement to get complicated. How do you determine what clauses should be included or excluded? Our interdisciplinary panel of presenters provides an in-depth analysis of how to draft clear, enforceable, and consistent provisions in complex agreements. The panel covers such issues as tax, estate planning, insurance trusts, and real estate. Learn the appropriate way to use software-based precedents, how to avoid future liability issues, and what judges look for when setting aside agreements. Designed for family law lawyers who have experience preparing complicated agreements, this program ensures your skills meet a high threshold in this critical area.
Presenters
Tom Dart

,

Barriston LLP

S. Christine Montgomery

,

Consultant, Special Projects

,

DIVORCEmate Software Inc.

Maria Sirivar

,

Sirivar Law PC

Matthew Villeneuve

,

McKenzie Lake Lawyers LLP

Yvonne Bernstein

,

Litigation Director & Counsel

,

Lawyers' Professional Indemnity Company (LawPro)

Shirley Levitan

,

Family and Fertility Law

Howard Burshtein

,

Torkin Manes LLP

Chaim Sapirman

,

Torkin Manes LLP

Robert Saunders

,

Rogler Rubinoff LLP

Mary Wahbi, TEP

,

Fogler Rubinoff LLP

The Honourable Brian Abrams

,

Superior Court of Justice

The Honourable Heather McGee

,

Superior Court of Justice

Michael Kleinman

,

Kleinman Gordon | Family Law