A Lawyer's Guide to Powerful Pleadings
Date
Tuesday, January 16, 2018 (9:00 a.m.–12:00 p.m.)
Add this event to your calendar (Downloads an .ICS file)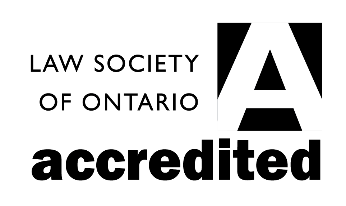 CPD Hour(s)*
2 h 30 m Substantive
30 m Professionalism
Additional Information
Page Count: 103
* Remember: You must attend CPD programs or view them on demand to claim CPD Hours. Reading CPD materials alone does not qualify.
You may count recorded programs that you watch without a colleague towards your annual CPD Requirement—up to a maximum 6 hours. Recorded programs include archived webcasts, video replays, or any other on-demand program.
Chair
Tamryn Jacobson

Goodmans LLP
Description
Pleadings can secure your litigation strategy or—if you fail to consider all possible claims, parties, and relief sought—undermine it. One simple missed step could lead to a successful summary judgement claim against your client. Or your "win" might not be seen in the same light by a client who thereafter faces a massive tax liability. It's important to imagine the desired result and all the paths that could lead to it at the drafting stage. Our presenters help you to do this, so you can create well-thought-out, clearly worded pleadings with strategic rationale. Also, they analyze the effects of the new world of artificial intelligence, how it's impacting pleadings, and what it means for you.
Consider your client's interests and various elements of the case before framing the claim
Draft with precision and clarity to ensure quick comprehension by the judge
Capture appropriate counterarguments and understand when to make admissions
Determine when to attack a pleading, demand particulars, or move to strike
Presenters
Tamryn Jacobson

,

Goodmans LLP

Andrea Burke

,

Davies Ward Phillips & Vineberg LLP

Ian Matthews

,

Lax O'Sullivan Lisus Gottlieb LLP

Paul Le Vay, C.S.

,

Stockwoods LLP

Patrick Flaherty

,

Chernos Flaherty Svonkin LLP

Graham Smith

,

Goodmans LLP

Jason Woycheshyn

,

Bennett Jones LLP

Tina Lie

,

Paliare Roland Rosenberg Rothstein LLP

The Honourable James Diamond

,

Superior Court of Justice