9th Business Law Summit
Date
Monday, May 13, 2019 (9:00 a.m.–4:00 p.m.)
Add this event to your calendar (Downloads an .ICS file)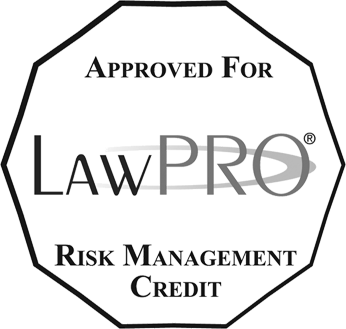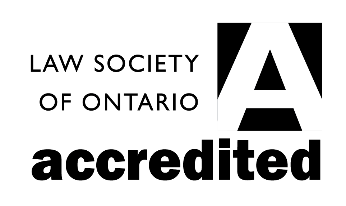 CPD Hour(s)*
5 h 30 m Substantive
30 m Professionalism
Additional Information
Page Count: 131
* Remember: You must attend CPD programs or view them on demand to claim CPD Hours. Reading CPD materials alone does not qualify.
You may count recorded programs that you watch without a colleague towards your annual CPD Requirement—up to a maximum 6 hours. Recorded programs include archived webcasts, video replays, or any other on-demand program.
Co-Chairs
Nicole Kapos

DLA Piper (Canada) LLP

Max Spearn

,

Miller Thomson LLP
Description
​You see it firsthand — your clients' businesses are changing at a remarkable pace. More and more emerging industries have entered the marketplace, introducing new business models and creating new challenges. Do you fully understand what they are? Do you know how the law should be applied to these new models? Our presenters have the insights you need. They delve into cannabis deals and how the latest legislative developments will affect your workplace advice to clients. They get you prepared to advise your clients in a crisis situation when a regulator appears, and make sure you're up to speed on new perspectives in a changing economy.
Delve into cannabis deals and financings, including how the latest legislative developments will affect your workplace advice
Prepare to advise your clients in a crisis situation when a regulator appears
Understand new privacy "breach" rules as well as IP changes and challenges that could affect your business clients
Presenters
Nicole Kapos

,

DLA Piper (Canada) LLP

Max Spearn

,

Miller Thomson LLP

David Chodikoff

,

Miller Thomson LLP

Sara Zborovski

,

Norton Rose Fulbright Canada LLP

Alex Kotsopoulos, MA, CFA

,

Vice President, RSM Canada

Geoffrey Mowatt, C.S.

,

DLA Piper (Canada) LLP

Breanna Needham

,

Borden Ladner Gervais LLP

Sapna Thakker

,

Lax O'Sullivan Lisus Gottlieb LLP

Sony Gokhale

,

General Counsel, The Supreme Cannabis Company, Inc.

Richard Raymer

,

Dorsey & Whitney LLP

Shane Todd

,

Fasken Martineau DuMoulin LLP

Jeremy Warning

,

Matthews, Dinsdale & Clarke LLP

Safina Lakhani

,

Crawley MacKewn Brush LLP

Imran Ahmad

,

Blake, Cassels & Graydon LLP

Samantha Prasad

,

Minden Gross LLP

Eli Lederman

,

Lenczner Slaght Royce Smith Griffin LLP

Michael Woollcombe

,

Voorheis & Co. LLP

Jane Chung

,

Royal Bank of Canada

Graham Phoenix

,

Loopstra Nixon LLP