8th Human Rights Summit
Date
Tuesday, December 3, 2019 (9:00 a.m.–4:00 p.m.)
Add this event to your calendar (Downloads an .ICS file)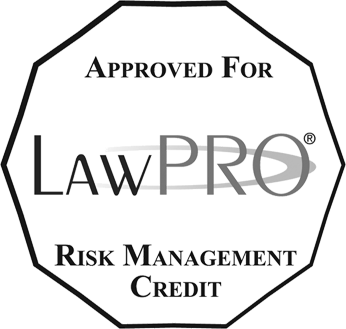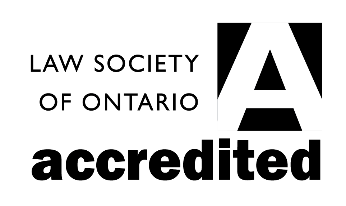 CPD Hour(s)*
5 h Substantive
1 h Professionalism
Additional Information
Page Count: 203
* Remember: You must attend CPD programs or view them on demand to claim CPD Hours. Reading CPD materials alone does not qualify.
You may count recorded programs that you watch without a colleague towards your annual CPD Requirement—up to a maximum 6 hours. Recorded programs include archived webcasts, video replays, or any other on-demand program.
Co-Chairs
Shana French

,

Sherrard Kuzz LLP

Sharmaine Hall

,

Senior Counsel

Human Rights Legal Support Centre
Description
There's much to keep abreast of in the area of human rights, and this summit is a perfect opportunity to do so.
Get an update on what is new at the Tribunal
Learn best practices for dealing with clients with mental incapacity or diminished capacity
Consider the issue of racial profiling in the provision of services
Hear about the differences between pursuing a chronic mental stress claim under either the human rights or WSIB regime​
Presenters
Gita Anand

,

Miller Thomson LLP

Rishi Bandhu

,

Bandhu Lakhani Campea LLP

Antonella Ceddia

,

Legal Services

,

City of Toronto

R. Mark Fletcher

,

Grosman Gale Fletcher Hopkins LLP

Shana French

,

Sherrard Kuzz LLP

Teresa Gianfelice

,

Legislative Interpretation Specialist

,

Office of the Worker Adviser

Sharmaine Hall

,

Senior Counsel

,

Human Rights Legal Support Centre

Rani Khan

,

Human Rights Legal Support Centre

Emily Lam

,

Kaster Law

Melissa Mark

,

Counsel

,

Human Rights Legal Support Centre

Jamie McGinnis

,

Legal Counsel

,

Human Rights Legal Support Centre

Emma Phillips

,

Goldblatt Partners LLP

Erin Porter

,

Fasken Martineau DuMoulin LLP

Simran Prihar

,

Ontario Nurses' Association

Lauri Reesor

,

Hicks Morley Hamilton Stewart Storie LLP

Priya Sarin

,

Sherrard Kuzz LLP

Daniel Sheppard

,

Goldblatt Partners LLP

Carissa Tanzola

,

Filion Wakely Thorup Angeletti LLP

Alexander Procope

,

Perez Bryan Procope LLP