7th Annual Human Rights Summit
Date
Tuesday, December 4, 2018 (09:00 AM-04:00 PM)
Add this event to your calendar (Downloads an .ICS file)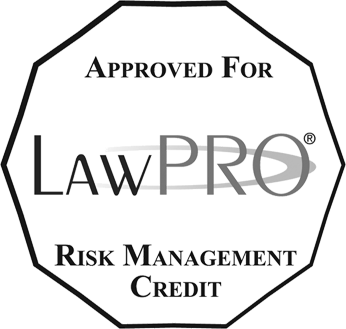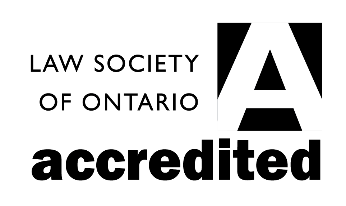 CPD Hour(s)*
5 h Substantive
1 h Professionalism
Additional Information
Page Count: 175
* Remember: You must attend CPD programs or view them on demand to claim CPD Hours. Reading CPD materials alone does not qualify.
You may count recorded programs that you watch without a colleague towards your annual CPD Requirement—up to a maximum 6 hours. Recorded programs include archived webcasts, video replays, or any other on-demand program.
Co-Chairs
Shana French

,

Sherrard Kuzz LLP

Sharmaine Hall

,

Senior Counsel

Human Rights Legal Support Centre
Description
Developments in human rights law never stop. Nor should you. You need to keep up with all the changes, and our annual summit is a perfect opportunity to do so. Hear leading practitioners, arbitrators, and tribunal members analyze the most critical cases and legislative developments of the past year. They cover both substantive and procedural issues, as well as address important service-based and employment-related topics, so that you get completely up to date.
Understand your responsibilities to unrepresented litigants
Gain insights into accommodating mental health issues
Hear about the new processes at the Human Rights Tribunal
Get updated on the latest major Tribunal and Court decisions
Consider how to prevent and address sexual harassment in your practice
Presenters
Kathryn Bird

,

Hicks Morley Hamilton Stewart Storie LLP

Wassim Garzouzi

,

Raven, Cameron, Ballantyne & Yazbeck LLP

Sundeep Gokhale

,

Sherrard Kuzz LLP

Doron Gold, JD, MSW, RSW, CPCC

,

Social Worker, Staff Clinician

,

Homewood Health

Mark Hart

,

Vice-Chair

,

Human Rights Tribunal of Ontario

Sheryl Johnson

,

Fogler, Rubinoff LLP

Neil Keating

,

Labourers International Union of North America (LiUNA), Local 183

Reema Khawja

,

Senior Counsel

,

Ontario Human Rights Commission

Steve Lavender

,

Legal Department

,

Toronto Transit Commission

Ellen Low

,

Ellen Low Employment Law

Melissa Mark

,

Human Rights Legal Support Centre

Jennifer Scott

,

The Lead of the Child and Youth Division

,

Social Justice Tribunals of Ontario

Jo-Ann Seamon

,

Senior Counsel & Manager of Legal Services

,

Human Rights Legal Support Centre

Hena Singh

,

Singh Lamarche LLP

Melissa Snider-Adler, MD, CCFP, MRO (AAMRO), DABAM

,

Chief Medical Review Officer

,

DriverCheck Inc.

Sari Springer

,

Littler LLP

Elizabeth Traynor

,

Siskinds LLP

Cheryl Wiles Pooran

,

Pooranlaw Professional Corporation