Date
Thursday, November 7, 2019 (9:00 a.m.–4:30 p.m.)
Add this event to your calendar (Downloads an .ICS file)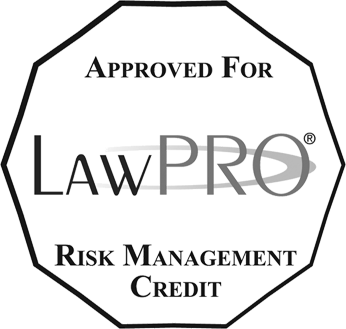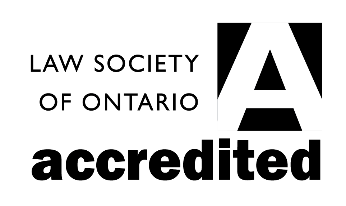 CPD Hour(s)*
5 h Substantive
1 h 30 m Professionalism
Additional Information
Page Count: 116
* Remember: You must attend CPD programs or view them on demand to claim CPD Hours. Reading CPD materials alone does not qualify.
You may count recorded programs that you watch without a colleague towards your annual CPD Requirement—up to a maximum 6 hours. Recorded programs include archived webcasts, video replays, or any other on-demand program.
Co-Chairs
Catherine Bruce

,

Manager – Lawyer, Refugee Law Office

Legal Aid Ontario

Alyssa Manning

,

Manager – Lawyer, Refugee Law Office

Legal Aid Ontario

Daniel Engel

,

Counsel, National Litigation Sector, Ontario Regional Office, Immigration Law Division

Department of Justice Canada
Description
It caught no one by surprise when last year's chairs remarked that immigration law is a growing and challenging area of practice. Those who practise in this area know this is true. To that end, we've ensured that this two-day summit covers all the latest developments in this dynamic area of law. Take this opportunity to meet with and hear from your peers and to learn what you need to know in this must-attend program for immigration and refugee lawyers and paralegals.
Discuss this year's landmark refugee cases
Consider the new stay of removal motion guidelines and other initiatives from the Federal Court
Explore ethical issues in practising refugee law
Review the new PRRA hearings process under the Budget Amendment Act
Presenters
Catherine Bruce

,

Manager – Lawyer, Refugee Law Office

,

Legal Aid Ontario

Alyssa Manning

,

Manager – Lawyer, Refugee Law Office

,

Legal Aid Ontario

Daniel Engel

,

Counsel, National Litigation Sector, Ontario Regional Office, Immigration Law Division

,

Department of Justice Canada

The Honourable Dr. Lloyd Axworthy

,

Chair

,

World Refugee Council

Ron Poulton

,

Poulton Law

James Todd

,

Senior Counsel, National Litigation Sector, Ontario Regional Office, Immigration Law Division

,

Department of Justice Canada

Hillary Adams

,

Counsel, National Litigation Sector, Ontario Regional Office, Immigration Law Division

,

Department of Justice Canada

Jamie Liew

,

Associate Professor

,

University of Ottawa

Swathi Sekhar

,

Swathi Sekhar PC

Ayman Bdewi

,

Associate Counsel

,

Law Society of Ontario

Laila Demirdache

,

Counsel, National Litigation Sector, Ontario Regional Office, Immigration Law Division

,

Department of Justice Canada

Alison Engel-Yan

,

Counsel, National Litigation Sector, Ontario Regional Office, Immigration Law Division

,

Department of Justice Canada

John Norquay

,

Refugee Policy Counsel

,

Legal Aid Ontario

Keren Brown

,

Learning and Development Specialist

,

Legal Aid Ontario

Daina Zweig, MSW, RSW

,

Legal Aid Worker

,

Refugee Law Office

Lina Anani

,

Barrister and Solicitor

Martin Mündel

,

Director, Asylum Program Division, Immigration Program Guidance Branch

,

Immigration, Refugees and Citizenship, Canada

Aviva Basman

,

Assistant Deputy Chair

,

Immigration Division

Roula Eatrides

,

Deputy Chairperson

,

Refugee Protection Division

Angus Grant

,

Assistant Deputy Chairperson (Acting)

,

Refugee Appeal Division, Immigration and Refugee Board

The Honourable Chief Justice Paul Crampton

,

Federal Court of Canada

The Honourable Henry Brown, QC.

,

Federal Court of Canada

The Honourable Alan Diner

,

Federal Court of Canada

The Honourable Catherine Kane

,

Federal Court of Canada

The Honourable Cecily Y. Strickland

,

Federal Court of Canada

Greg Kipling

,

Deputy Chairperson, Immigration Division

,

Immigration and Refugee Board