Date
Wednesday, November 6, 2019 (9:00 a.m.–4:30 p.m.)
Add this event to your calendar (Downloads an .ICS file)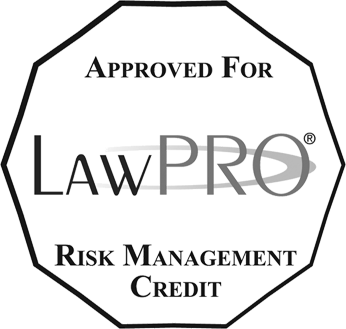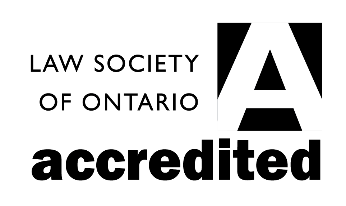 CPD Hour(s)*
5 h Substantive
1 h 30 m Professionalism
Additional Information
Page Count: 324
* Remember: You must attend CPD programs or view them on demand to claim CPD Hours. Reading CPD materials alone does not qualify.
You may count recorded programs that you watch without a colleague towards your annual CPD Requirement—up to a maximum 6 hours. Recorded programs include archived webcasts, video replays, or any other on-demand program.
Co-Chairs
Janet Bomza, C.S.

PwC Law LLP

Ladan Shahrooz

,

Counsel, National Litigation Sector

Department of Justice Canada
Description
It caught no one by surprise when last year's chairs remarked that immigration law is a growing and challenging area of practice. Those who practise in this area know this is true. To that end, we've ensured that this two-day summit covers all the latest developments in this dynamic area of law. Take this opportunity to meet with and hear from your peers and to learn what you need to know in this must-attend program for immigration and refugee lawyers and paralegals.
Learn what's new in immigration law
Understand the ABCs of citizenship
Hear what you need to know about student visas and post-graduation work permits
Get an update on developments in permanent residence
Presenters
Janet Bomza, C.S.

,

PwC Law LLP

Ladan Shahrooz

,

Counsel, National Litigation Sector

,

Department of Justice Canada

Melodie Molina, C.S.

,

PwC Law LLP

Brenda Wong, C.S.

,

Business Immigration Law Group

Suzanne Bruce

,

Counsel, National Litigation Sector

,

Department of Justice Canada

Aris Daghighian

,

Green and Spiegel LLP

Peter Rekai, C.S.

,

Rekai LLP

Yusra Siddiquee

,

Littler Mendelson PC

Barbara Jo Caruso, C.S.

,

Corporate Immigration Law Firm

Ravi Jain, C.S.

,

Green and Spiegel LLP

Saima Chaudhry

,

Program Advisor, Immigration

,

Refugees and Citizenship Canada

Robin Seligman, C.S.

,

Seligman Law

Mario Bellissimo, C.S.

,

Bellissimo Law Group

Negar Hashemi

,

Counsel, National Litigation Sector

,

Department of Justice Canada

Alex Kam

,

Counsel, National Litigation Sector

,

Department of Justice Canada

Nan Berezowski

,

Berezowski Business Immigration Law

Dupé Oluyomi

,

Counsel, National Litigation Sector

,

Department of Justice Canada

Katie James

,

Lawyers' Professional Indemnity Company (LawPRO®)

Guidy Mamann, C.S.

,

Mamann, Sandaluk & Kingwell LLP

Phil Brown

,

Counsel

,

Law Society of Ontario

Tim Hunsley

,

Assistant Director, Trade Policy and Negotiations

,

Immigration, Refugees and Citizenship Canada