Date
Monday, November 6, 2017 (09:00 AM-04:00 PM)
Add this event to your calendar (Downloads an .ICS file)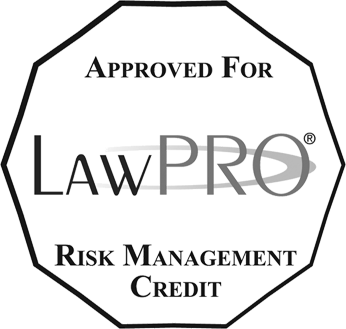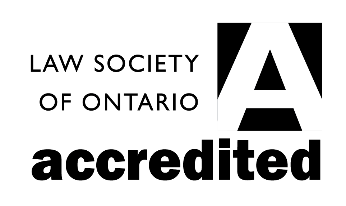 CPD Hour(s)*
5 h Substantive
1 h Professionalism
Additional Information
Page Count: 276
* Remember: You must attend CPD programs or view them on demand to claim CPD Hours. Reading CPD materials alone does not qualify.
You may count recorded programs that you watch without a colleague towards your annual CPD Requirement—up to a maximum 6 hours. Recorded programs include archived webcasts, video replays, or any other on-demand program.
Chair(s)
Janet Bomza, C.S.

PwC Law LLP

Diane Dagenais

,

Deputy Regional Director and Senior Counsel

Department of Justice Canada (Immigration Law Division)
Description
Twenty-five years in and we're still delivering everything you need to know about the past year—plus what you should expect for the coming one—at this two-day summit. Get caught up on the latest developments and considerations for lawyers and paralegals working in citizenship, immigration, and refugee law. Day One focuses largely on economic immigration and provides updates on the frequently changing rules and programs, including those affecting express entry applications and compliance. Day Two is dedicated to refugee law and related issues, with a focus on developing jurisprudence and best practices in representation before tribunals and the courts in detention, refugee, inadmissibility, and deportation proceedings.
Presenters
Stephen Green, C.S.

,

Green and Spiegel LLP

Anamika Mona Nandy

,

Director, Global Talent Stream, Temporary Foreign Worker Program, Skills and Employment Branch

,

Employment and Social Development Canada

Jennifer Nees, C.S.

,

EY Law LLP

Steven Owen

,

Employer Liason Officer

,

Immigration, Refugees and Citizenship Canada

Etienne Boisjoli

,

Senior Trade Policy Officer, Services Trade Policy Division

,

Global Affairs Canada

Betsy Kane, C.S.

,

Capelle Kane Immigration Lawyers Professional Corporation

Larry Linton, C.S.

,

PwC LLP

Judith Wilson

,

Acting Director, National Investigation Services, Integrity Services Branch

,

Service Canada

Gabriela Ramo

,

KPMG Law LLP

Barbara Jo Caruso, C.S.

,

Corporate Immigration Law Firm

Bill MacGregor

,

Gowling WLG

Melissa Babel, C.S.

,

Fragomen (Canada) Co.

Sarah Fagan

,

Rekai LLP

Suzanne Hastie

,

Director, Ontario Immigrant Nominee Program

,

Ontario Ministry of Citizenship and Immigration

Mario Bellissimo, C.S.

,

Bellissimo Law Group Professional Corporation

Robin Seligman, C.S.

,

Robin L. Seligman Professional Corporation

Chantal Desloges, C.S.

,

Desloges Law Group Professional Corporation

David Garson, C.S.

,

Guberman Garson LLP

Brenda Wong

,

Business Immigration Law Group

Jay Webster

,

Senior Program Advisor, Immigration Program Guidance

,

Immigration, Refugees and Citizenship Canada

Marie-Josée Dorion

,

Director of Investigations and Exceptional Cases, CMB, Case Management

,

Immigration, Refugees and Citizenship Canada