Date
Tuesday, November 22, 2016 (09:00 AM-04:00 PM)
Add this event to your calendar (Downloads an .ICS file)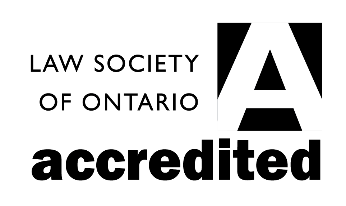 CPD Hour(s)*
5 h Substantive
1 h Professionalism
Additional Information
Page Count: 153
* Remember: You must attend CPD programs or view them on demand to claim CPD Hours. Reading CPD materials alone does not qualify.
You may count recorded programs that you watch without a colleague towards your annual CPD Requirement—up to a maximum 6 hours. Recorded programs include archived webcasts, video replays, or any other on-demand program.
Co-Chairs
Stephen Green, C.S.

,

Green and Spiegel LLP

Deborah Drukarsh, Deputy Regional Director and Senior Counsel

,

Immigration Law Division, Ontario Regional Office

Department of Justice
Description
Attention lawyers and paralegals working in citizenship, immigration and refugee law—we've packed everything you need to know about the past year and what you should expect for the coming one into this two-day summit resource. Day One focuses largely on economic immigration and provides updates on the frequently changing rules and programs, including those affecting citizenship, express entry applications, and compliance. Day Two deals with refugee law and procedures from tribunal through to appellate representation, and includes a discussion of all the important cases you need to know about.
Presenters
Stephen Green, C.S.

,

Green and Spiegel LLP

Deborah Drukarsh, Deputy Regional Director and Senior Counsel

,

Immigration Law Division, Ontario Regional Office

,

Department of Justice

Robert Blanshay, C.S.

,

Robert Israel Blanshay Professional Corporation

Robert Boswell

,

Crawford Chondon & Partners LLP

Cathryn Sawicki

,

PwC Law LLP

John Acheson

,

Assistant Director

,

Immigration, Refugees and Citizenship Canada

Howard Greenberg, C.S.

,

KPMG LAW LLP

Eva Chan

,

Consultant

Jennifer Nees, C.S.

,

EY Law LLP

Philip Somogyvari

,

Director, Immigration Strategies and Analysis

,

Immigration, Refugees and Citizenship Canada

Aris Daghighian

,

Green & Spiegel LLP

Trevor Guy

,

Counsel, Legal Services Branch

,

Ministry of Citizenship and Immigration

Wendy Wright

,

Litigation, Extradition and Advisory Division, Ontario Regional Office

,

Department of Justice

Cheryl Robinson

,

Mamann, Sandaluk & Kingswell

Veronica Zanfir

,

Coordinating Member, Immigration Appeal Division, Central Region

,

Immigration and Refugee Board of Canada

Robb Stewart

,

Assistant Director‎, Investigations and Exceptional Cases Division

,

Immigration, Refugees and Citizenship Canada

Robert Judge

,

Director, Temporary Resident Policy

,

Immigration, Refugees and Citizenship Canada

Robert Stevenson

,

Director, Strategic Initiatives and GCMS Coordination

,

Immigration, Refugees and Citizenship Canada

Anamika Mona Nandy

,

Director, Policy and Program Design / Temporary Foreign Worker Directorate

,

Employment and Social Development Canada