Date
Wednesday, October 7, 2020 (9:00 a.m.–4:30 p.m.)
Add this event to your calendar (Downloads an .ICS file)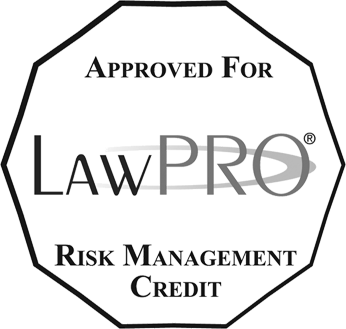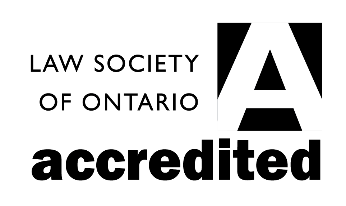 CPD Hour(s)*
5 h Substantive
1 h 30 m Professionalism
Location
View this webcast-only program from your home or office computer
Co-Chairs
Clare Burns

WeirFoulds LLP

Douglas Skinner

Harrison Pensa LLP
Description
It's not an understatement to say that the past year has been unprecedented in estates matters, and our presenters cover it all. Whether you are a sole practitioner with a varied practice, or a practitioner in a firm specializing in estates and trusts law, this annual two-day program brings you the most important developments on what you want and need to know. Day One addresses the latest information on estates, trust, and capacity/elder law litigation, while Day Two focuses on the estate solicitor's practice, including planning, administration, and tax. Join with your fellow practitioners for important and illuminating discussions on this foundational practice area.
Does the standard of care change during the pandemic?
How do you conduct an effective, virtual cross-examination?
What tax issues should be considered during a will challenge?
How do you determine "urgency" in an urgent motion?
When appealing an estates matter, what level of court do you go to, and when will you need leave?
Presenters
Clare Burns

,

WeirFoulds LLP

Douglas Skinner

,

Harrison Pensa LLP

The Honourable Thomas McEwen

,

Superior Court of Justice

Justin de Vries

,

de VRIES LITIGATION LLP

Kelly Charlebois

,

Miller Thomson LLP

Lou-Anne Farrell

,

FP Law

Caroline Abela

,

WeirFoulds LLP

Noah Weisberg

,

Hull & Hull LLP

James Murdoch

,

Thorsteinssons LLP Tax Lawyers

Maureen Berry

,

Fasken LLP

Dagmara Wozniak

,

Siskinds LLP

Akua Carmichael

,

Dale & Lessmann LLP

The Honourable Doug Downey

,

Attorney General

,

Ministry of the Attorney General

M. Kathleen Kinch

,

Kinch Eddie Litigation

Doron Gold

,

Staff Clinician

,

Homewood Health

Robert Klotz

,

Klotz Associates, Barristers and Solicitors

Alexandra Mayeski

,

Rosen Sack LLP

Susan Stamm

,

Counsel, Property Rights, Office of the Children's Lawyer

,

Ministry of the Attorney General

Heather Hogan

,

Counsel, Litigation Branch, Office of the Public Guardian and Trustee,

,

Ministry of the Attorney General