20th Employment Law Summit
Date
Friday, November 1, 2019 (9:00 a.m.–4:00 p.m.)
Add this event to your calendar (Downloads an .ICS file)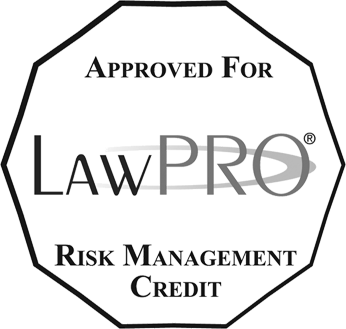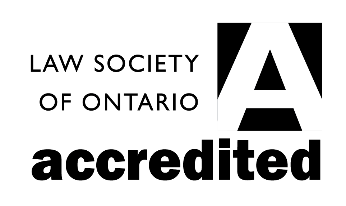 CPD Hour(s)*
5 h Substantive
1 h Professionalism
Additional Information
Page Count: 282
* Remember: You must attend CPD programs or view them on demand to claim CPD Hours. Reading CPD materials alone does not qualify.
You may count recorded programs that you watch without a colleague towards your annual CPD Requirement—up to a maximum 6 hours. Recorded programs include archived webcasts, video replays, or any other on-demand program.
Co-Chairs
Kumail Karimjee

,

Karimjee Law

Laura Williams

,

Williams HR Law Professional Corporation
Description
Our working lives are getting longer, either due to economic need or individual choice, and the nature of what it means to be an "employee" continues to evolve. Variety and innovation in the types of employment relationships—contract, gig, permanent, part-time—are the new normal. Keep yourself up to date on the critical new cases and important changes to legislation in employment law. Whether you represent employers or employees—or both—our panels of expert practitioners deliver practical, concise analysis of the year's need-to-know developments.
Can complex cases be litigated in a motion for summary judgment?
Are investigation reports privileged?
How can you avoid discrimination and harassment complaints in your workplace?
Presenters
Kumail Karimjee

,

Karimjee Law

Laura Williams

,

Williams HR Law Professional Corporation

Stephen Moreau

,

Cavalluzzo LLP

Christopher Perri

,

Cavalluzzo LLP

Rishi Bandhu

,

Bandhu Lakhani Campea LLP

Ellen Low

,

Ellen Low Employment Law

Nikolay Chsherbinin

,

Chsherbinin Litigation Professional Corporation

Neena Gupta

,

Gowling WLG (Canada) LLP

Gerald Chan

,

Stockwoods LLP

Asha Rampersad

,

Bernardi Human Resource Law LLP

Sara Malkin

,

Mathews, Dinsdale & Clark LLP

Kevin Lo

,

Managing Director

,

Froese Forensic Partners Ltd.

Lisa Stam

,

SpringLaw

Lai-King Hum

,

Hum Law Firm; Discrimination and Harassment Counsel (DHC), Law Society of Ontario

Krista Kais-Prial

,

Israel Foulon LLP

Alex Van Kralingen

,

Van Kralingen & Keenberg LLP

Abdul-Basit Khan

,

Barrister and Solicitor

David Phillips

,

Principal and General Counsel

,

Navigator Limited