Date
Friday, November 4, 2016 (9:00 a.m.–4:30 p.m.)
Add this event to your calendar (Downloads an .ICS file)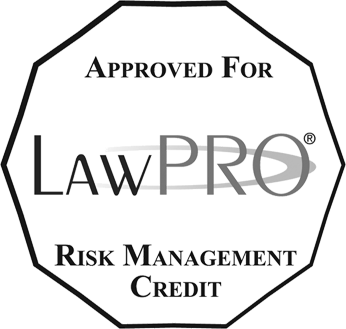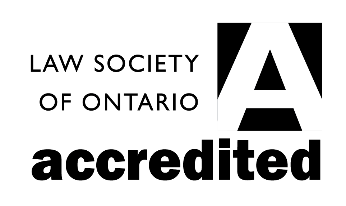 CPD Hour(s)*
5 h 30 m Substantive
1 h Professionalism
Additional Information
Page Count: 310
* Remember: You must attend CPD programs or view them on demand to claim CPD Hours. Reading CPD materials alone does not qualify.
You may count recorded programs that you watch without a colleague towards your annual CPD Requirement—up to a maximum 6 hours. Recorded programs include archived webcasts, video replays, or any other on-demand program.
Co-Chairs
Sheila Crummey, C.S.

,

Miller Thomson LLP

Thomas Grozinger, C.S., TEP

,

RBC Wealth Management, Estate & Trust Services
Description
Maybe you represent individuals with high-net worth, or maybe your clients have relatively few financial assets. One thing is certain—you need to know the latest legislative, case law, and practice developments to properly advise them. These comprehensive resources are designed to address a range of issues and client situations that solicitors and litigators face when practising estates and trusts law. Day One delves into a multitude of estate and trust litigation issues, including issues around geriatric capacity and elder abuse, while Day Two updates practitioners on developments in estate and trust planning, administration, and tax issues, including the new federal government's plans regarding life interest trusts.
Presenters
Ann Elise Alexander, C.S.

,

Senior Counsel

,

Canadian Imperial Bank of Commerce

Jordan Atin, C.S., TEP

,

Atin Professional Corporation

Sally Bean

,

Director, Ethics Centre and Policy Advisor

,

Sunnybrook Health Sciences Centre

Terrance Carter

,

Carters Professional Corporation

Sheila Crummey, C.S.

,

Miller Thomson LLP

Jan Goddard

,

Goddard Gamage Stephens LLP

Robin Goodman, TEP

,

Vice President, Insurance, Trust and Estate Planning Services

,

RBC Wealth Management Financial Services Inc.

Cate Grainger

,

Harrison Pensa LLP

Thomas Grozinger, C.S., TEP

,

RBC Wealth Management, Estate & Trust Services

Heather Hansen, C.S.

,

Martha McCarthy & Company LLP

Eric Hoffstein, TEP

,

Minden Gross LLP

Dr. Michel Silberfeld

,

Geriatric Psychiatrist

Amanda Stacey

,

Miller Thomson LLP

Mary-Alice Thompson, C.S., TEP

,

Cunningham, Swan, Carty, Little & Bonham LLP

Timothy Youdan

,

Davies Ward Phillips & Vineberg LLP