19th Annual Employment Law Summit
Date
Tuesday, October 30, 2018 (09:00 AM-04:00 PM)
Add this event to your calendar (Downloads an .ICS file)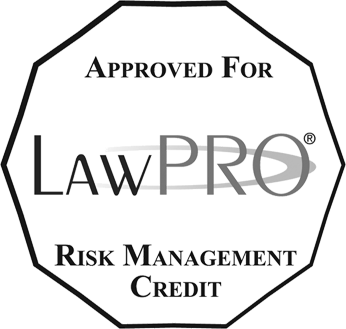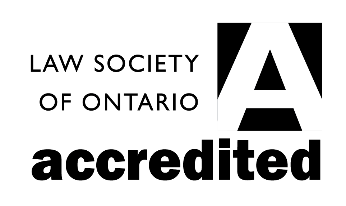 CPD Hour(s)*
5 h Substantive
1 h Professionalism
Additional Information
Page Count:143
* Remember: You must attend CPD programs or view them on demand to claim CPD Hours. Reading CPD materials alone does not qualify.
You may count recorded programs that you watch without a colleague towards your annual CPD Requirement—up to a maximum 6 hours. Recorded programs include archived webcasts, video replays, or any other on-demand program.
Co-Chairs
Kumail Karimjee

,

Karimjee Greene LLP / Karimjee Resolutions Inc.

Laura Williams

,

Williams HR Law Professional Corporation
Description
Year after year, this annual program gets you fully up to date on the most important new cases and legislation in employment law. You can't afford to miss it. Whether you represent employers or employees—or both—our panels of expert practitioners deliver practical and relevant analysis of the year's critical developments in an interactive environment.
What is involved in launching a class action?
What impact will marijuana legalization have on workplace drug testing?
How will the modern workplace change employment law?
What are the implications of recent mitigation cases for termination clauses?
What are the pros and cons of the different forums for sexual harassment and assault claims?
Presenters
Kumail Karimjee

,

Karimjee Greene LLP / Karimjee Resolutions Inc.

Laura Williams

,

Williams HR Law Professional Corporation

Hermie Abraham

,

Advocation Professional Corporation

Kathryn Meehan

,

Hicks Morley Hamilton Stewart Storie

Andrew Monkhouse

,

Monkhouse Law Professional Corporation

Lisa Talbot

,

Torys LLP

Sylvia Samuel

,

Zubas + Associates Employment Lawyers

Jennifer Mathers McHenry

,

Teplitsky, Colson LLP

Peter Israel

,

P.I. Dispute Resolution Services Inc.

Melany Franklin

,

Sideroad ADR

Elaine Newman

,

Newman Arbitrations Inc.

Wade Poziomka

,

Ross & McBride LLP

Ranjan Agarwal

,

Bennett Jones LLP

Rishi Bandhu

,

Bandhu Lakhani Campea LLP

Doron Gold, JD, MSW, RSW, CPCC

,

Social Worker, Staff Clinician

,

Homewood Health

Beth Beattie

,

The Bi-Polar Express

Joanna Birenbaum

,

Ursel Phillips Fellows Hopkinson LLP

Susan Vella

,

Rochon Genova LLP