Date
Wednesday, April 10, 2019 (9:00 a.m.–4:00 p.m.)
Add this event to your calendar (Downloads an .ICS file)
alternate date: Tuesday, June 25, 2019 [click to view options]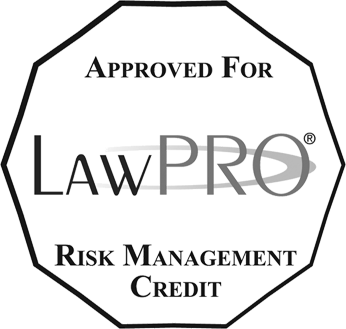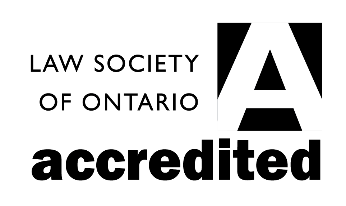 CPD Hour(s)*
10 h Substantive
2 h Professionalism
Additional Information
Page Count: 549
* Remember: You must attend CPD programs or view them on demand to claim CPD Hours. Reading CPD materials alone does not qualify.
You may count recorded programs that you watch without a colleague towards your annual CPD Requirement—up to a maximum 6 hours. Recorded programs include archived webcasts, video replays, or any other on-demand program.
Co-Chairs
Sidney Troister, C.Arb., LSM

Torkin Manes LLP

Joel Kadish

,

Barrister and Solicitor

Stephanie Eiley

Torkin Manes LLP
Description
It's our signature real estate program. Year in, year out, this summit provides the practical guidance you need to get through these tumultuous times in real estate. Our presenters leave no stone unturned, unpacking the details on the most vital issues to real estate lawyers. You leave with actionable substantive and professionalism tools to guide your practice. You also learn what lapses real estate lawyers are being disciplined for, receive an HST "road map", gain an understanding about vehicles for incomeproducing properties, and more.
Learn about single family home alternatives in unaffordable markets
Get an update on mortgage enforcement
Benefit from an analysis of home renovation contracts
Presenters
Sidney Troister, C.Arb., LSM

,

Torkin Manes LLP

Tammy Evans

,

Aird & Berlis LLP

Warren Kleiner

,

Shibley Righton LLP

Sherri Lavine

,

Chaitons LLP

Odysseas Papadimitriou

,

Harris Sheaffer LLP

Sara Beheshti

,

Barrister and Solicitor

Simon Thang

,

Thang Tax Law

David Slan

,

McMillan LLP

Karen Decker, Senior Vice President

,

Chief Underwriting Counsel - International Operations

,

Stewart Title Guaranty Company

Lori Swartz

,

Legal Counsel, TitlePLUS®

,

Lawyers' Professional Indemnity Company (LAWPRO®)

Leo Longo, C.S.

,

Aird & Berlis LLP

Maggie Bassani

,

Aird & Berlis LLP

Joseph Hoffer

,

Cohen Highley LLP

Kristin Ley

,

Cohen Highley LLP

Karsten Lee

,

WeirFoulds LLP

David Thompson

,

WeirFoulds LLP

Ian Hu

,

Counsel, Claims Prevention & practicePRO

,

Lawyers' Professional Indemnity Company (LAWPRO®)

Jeffrey Lem, C.S.

,

Director of Titles

,

Ministry of Government and Consumer Services

Sean Coughlin

,

McMillan LLP

Craig Carter, C.S., LSM

,

Fasken Martineau DuMoulin LLP

Irit Kelman

,

Workplace Investigator and Trainer

,

Rubin Thomlinson LLP