Date
Monday, March 6, 2017 (09:00 AM-04:00 PM)
Add this event to your calendar (Downloads an .ICS file)
Alternate date: Tuesday, August 22, 2017 [click to view options]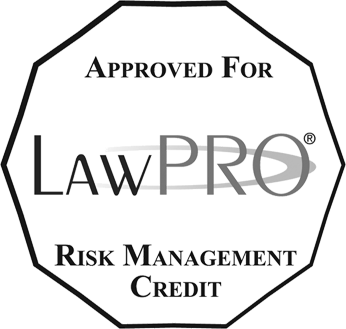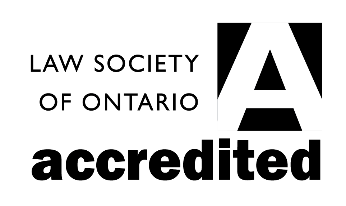 CPD Hour(s)*
9 h Substantive
3 h Professionalism
Additional Information
Page Count: 610
* Remember: You must attend CPD programs or view them on demand to claim CPD Hours. Reading CPD materials alone does not qualify.
You may count recorded programs that you watch without a colleague towards your annual CPD Requirement—up to a maximum 6 hours. Recorded programs include archived webcasts, video replays, or any other on-demand program.
Co-Chairs
Mary-Jo Maur, Assistant Professor, Faculty of Law

Queen's University; Templeman, Menninga LLP

Daniel Melamed, C.S.

Torkin Manes LLP
Description
Family law is an ever-changing area of the law. The issues are varied and complex. You need a comprehensive and timely examination of what is happening right now to know how any issues might affect your practice. That's where this resource comes in. Our experienced presenters offer you an in-depth analysis on matters that family law lawyers deal with on a regular basis. They cover division of property, child and spousal support, custody and access issues, as well as procedural and practice management issues.
Presenters
Mary-Jo Maur, Assistant Professor, Faculty of Law

,

Queen's University; Templeman, Menninga LLP

Daniel Melamed, C.S.

,

Torkin Manes LLP

The Honourable George Czutrin

,

Senior Family Judge

,

Superior Court of Justice

Stacy MacCormac

,

MacCormac Law Firm

Joel Miller

,

Miller Family Law Services

Philip Epstein, Q.C., LSM

,

Epstein Cole LLP

Avra Rosen, C.S.

,

Rosen Sack LLP

Steve Ranot, CPA,CA•IFA, CBV

,

Marmer Penner Inc.

Shawn Richard

,

Lenkinski Law

Adam Black

,

Torkin Manes LLP

Marian Jacko

,

Children's Lawyer for Ontario, Office of the Children's Lawyer

,

Ministry of the Attorney General